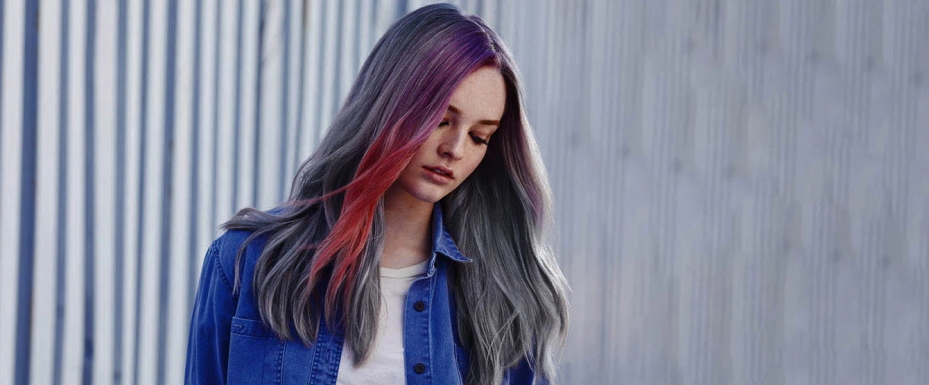 Which Hair Highlight is Best for Black Hair?
Black hair is the most common hair colour in the world. Nevertheless, adding more colours to your hair gives a new contrast to your hair. Choosing the right shade of highlighter is a difficult thing. There are many options available for the choice of shades of the highlighter.
Using a highlighter makes your hair look more shiny and stunning. There are many colours present but choosing a shade that looks natural on your hair might be confusing. You can take an appointment with the fashion advisor for choosing the right shade. Here are some best black hair highlight ideas.
Rosie highlight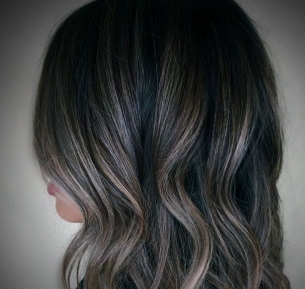 Rosie pink colour is an attractive and eye-catching colour, if used for hair then will make it look bright and elegant. For black hair colour using this highlighter is a great idea for transforming your hair.
Honey highlights
Honey highlights are the perfect look for both straight and curly hairs. It is a mixture of cool and warm tones.
Teal highlights
This season teal shade of highlighter is the most demanded shade among the highlighters for dark hairs. It gives a natural look to the hair and looks stunning and bright.
Green and purple
For the medium length of hair green and purple colour, a highlighter is a great choice. It is the combination of two colours, which beautify your hair and make it look cool.
Warm brown
For the extremely dark hairs, using a warm brown colour is a great idea. It is good for making your hair look lovely and glamorous. For black hair, warm brown colour is selected for giving the natural look of the hair.
Chestnut ombre hair highlight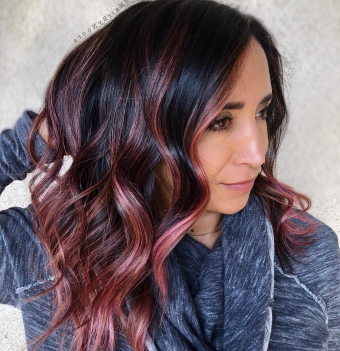 You can roll your hair to a quarter half and then highlight it with warm chestnut colour to give it a pretty look. The chestnut ombre colour is most demanded the perfect dimension and depth.
Copper brown
Copper brown is mainly selected for the contrasting warm shade. This is for daily use and has very low maintenance. For the ideal black hair colour using a copper brown colour is easy and good looking. It is the most common shade liked by the majority of people.
Neon purple highlights
If you love shimmery and glossy looks then you can use this shade of highlighter for your black hairs. It gives a very applying look to your hairs.